There are unconfirmed reports on Monday evening, October 17, 2022 of a military plane crash at or near an apartment building in Yeysk, Russia — a port city at the Sea of Azov in southwest Russia.
A major fire engulfed the bottom five floors of the 9-story building. Initially the status of casualties on the ground was unknown. Collapse of upper floors also occurred.
Moscow Times reported that Russia's Defense Ministry said a Su-34 fighter jet crashed after taking off from an airfield of the Southern Military District nearby for a training flight and the pilots ejected safely, the state-run RIA Novosti reported.
The Russian Defense Ministry said an Su-34 is the aircraft that crashed. An Su-34 is a Russian twin-engine, twin-seat, all-weather supersonic medium-range fighter-bomber/strike aircraft.
Videos and images show a large fire with thick black smoke in a dense residential area, preceded by a large fireball. Several explosions could be heard during aftermath fire.
BREAKING: Jet crashes into residential building in Yeysk, Russia pic.twitter.com/n6bwo55PMN

— Faytuks News Δ (@Faytuks) October 17, 2022
More footage: pic.twitter.com/mEaS9Ykvac

— Faytuks News Δ (@Faytuks) October 17, 2022
В Ейске после падения самолета во дворе жилого дома горят с 1 по 5 этажи многоэтажки. Информация о погибших и пострадавших уточняется. Местные власти заявили, что жителям загоревшегося дома будет оказана необходимая поддержка pic.twitter.com/J1duT2wWSn

— РИА Новости (@rianru) October 17, 2022
IMPORTANT: This is a breaking news report that may not be updated consistently. Items may be updated in a short note format.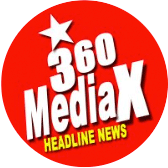 Breaking news reports
@360Mediax on Twitter include shared tweets.
Virginia Cardinal News (virginia.arlingtoncardinal.com) is a U.S.-based news aggregation website focusing on …
US & World News
US & World Breaking News
Local news near Arlington, Virginia and Washington D.C.
(Beltway, DMV — District of Columbia, Maryland, Virginia)